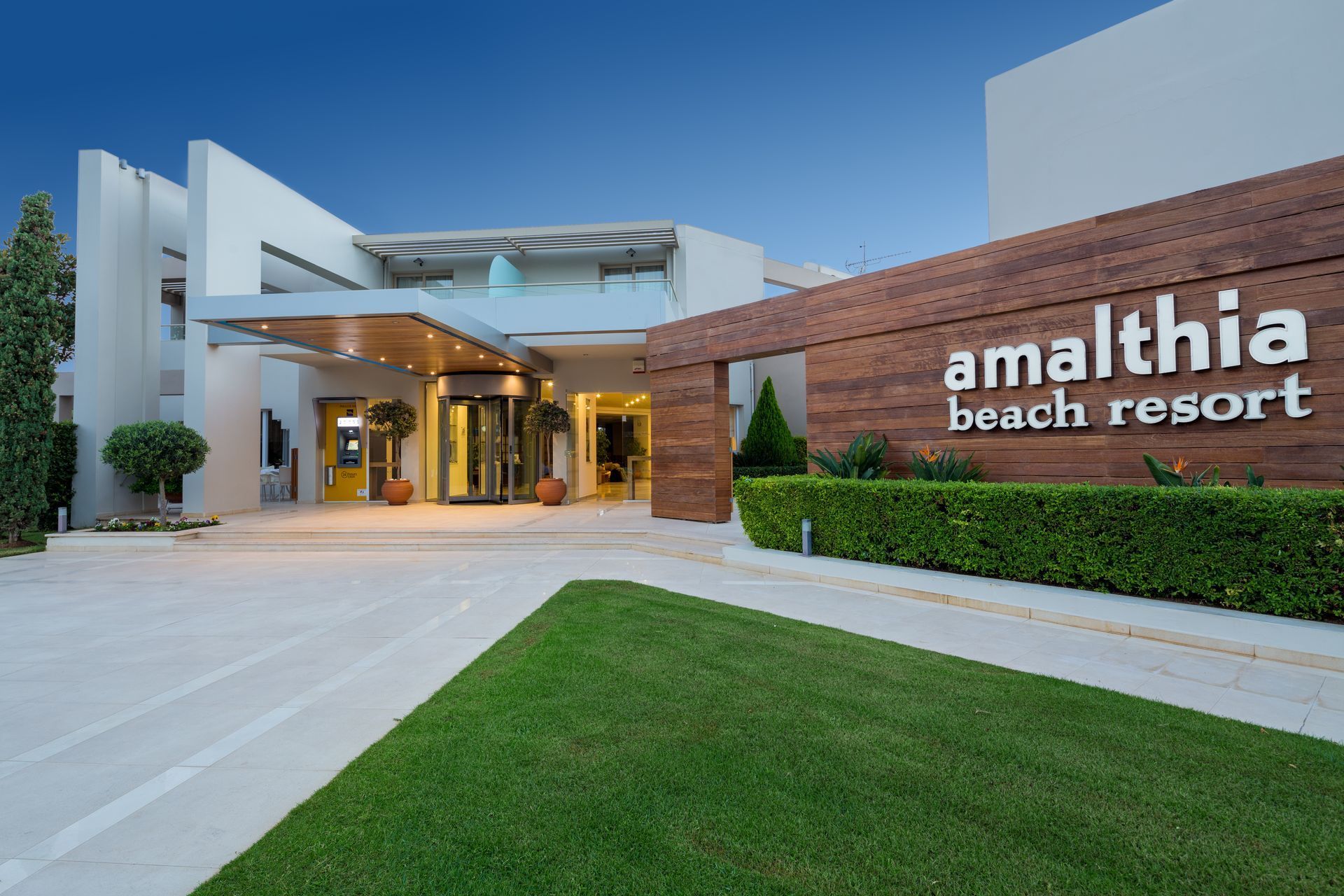 Welcome to Chania and to Amalthia Beach Resort, on the beach of Agia Marina. Whether you are looking for a quality family vacation, or a couple's' romantic getaway, combining privacy with the cosmopolitan city of Chania, Amalthia Beach Resort comprises the ideal accommodation choice, on both counts!
Our inviting resort complex lies directly in front of the blue flag beach, while all of our facilities have been recently refurbished, thus providing the setting for an unforgettable Cretan holiday. Amalthia Beach Resort is characterised by attention to detail throughout, and friendly, professional service that will make you feel like you're home, away from home. Our spacious suites and their wonderful verandas will accommodate your lovely moments here, offering views to the sea or onto our verdant gardens.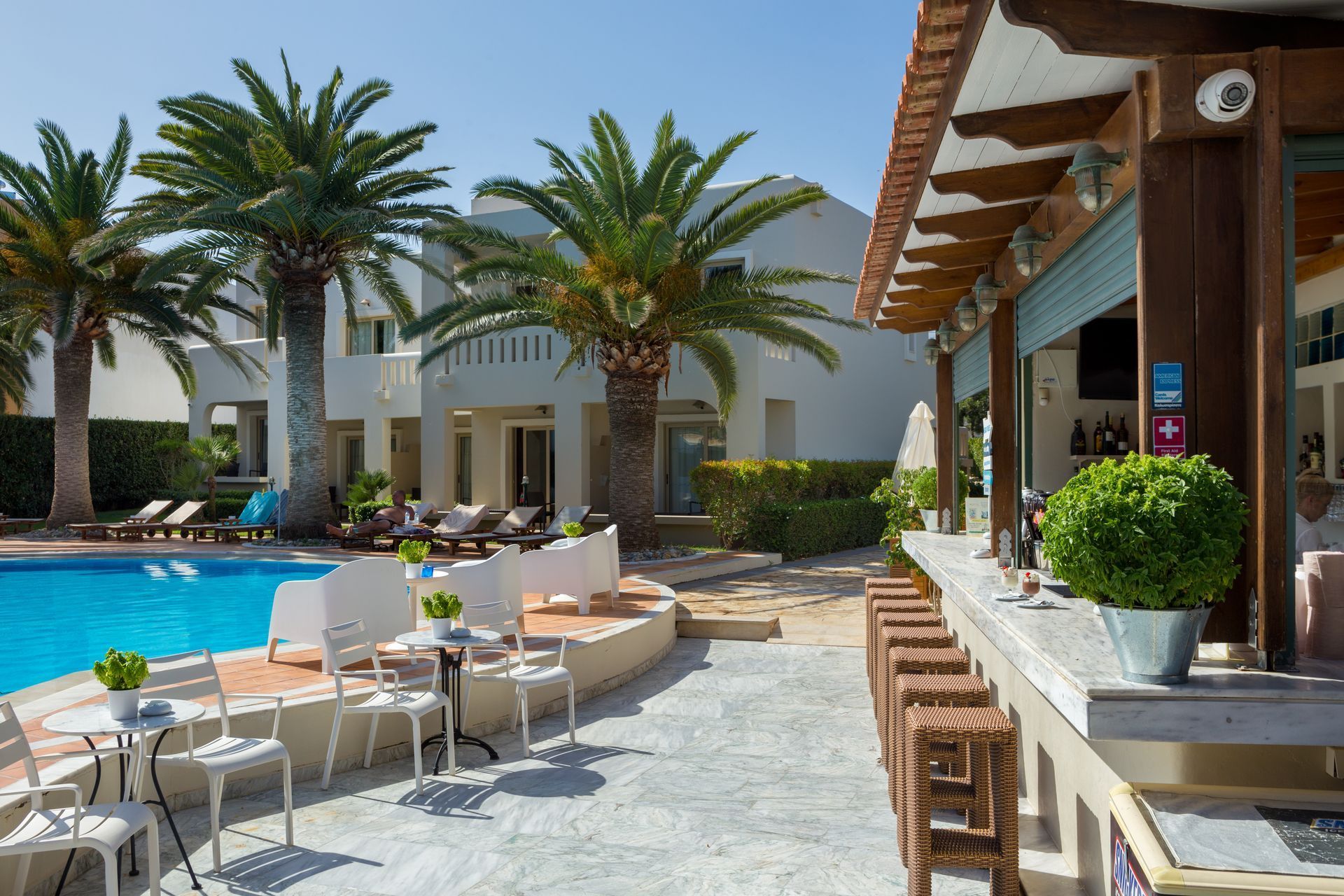 Surrender to the soothing properties of our Spa, or kick-start your metabolism with a session at the Gym to recharge before seizing the day. Enjoy the Greek sun and even swim towards the close-by islet of "Thodorou", home to the traditional Cretan Kri-Kri goats, among the crystal clear waters of the awarded Agia Marina beach.
In the evening, when the lights go down, feel free to explore authentic and quality international, Greek and Cretan flavours at our beachside restaurant or unwind by our pool bar, savouring the delicious and freshly prepared refreshments and light meals served.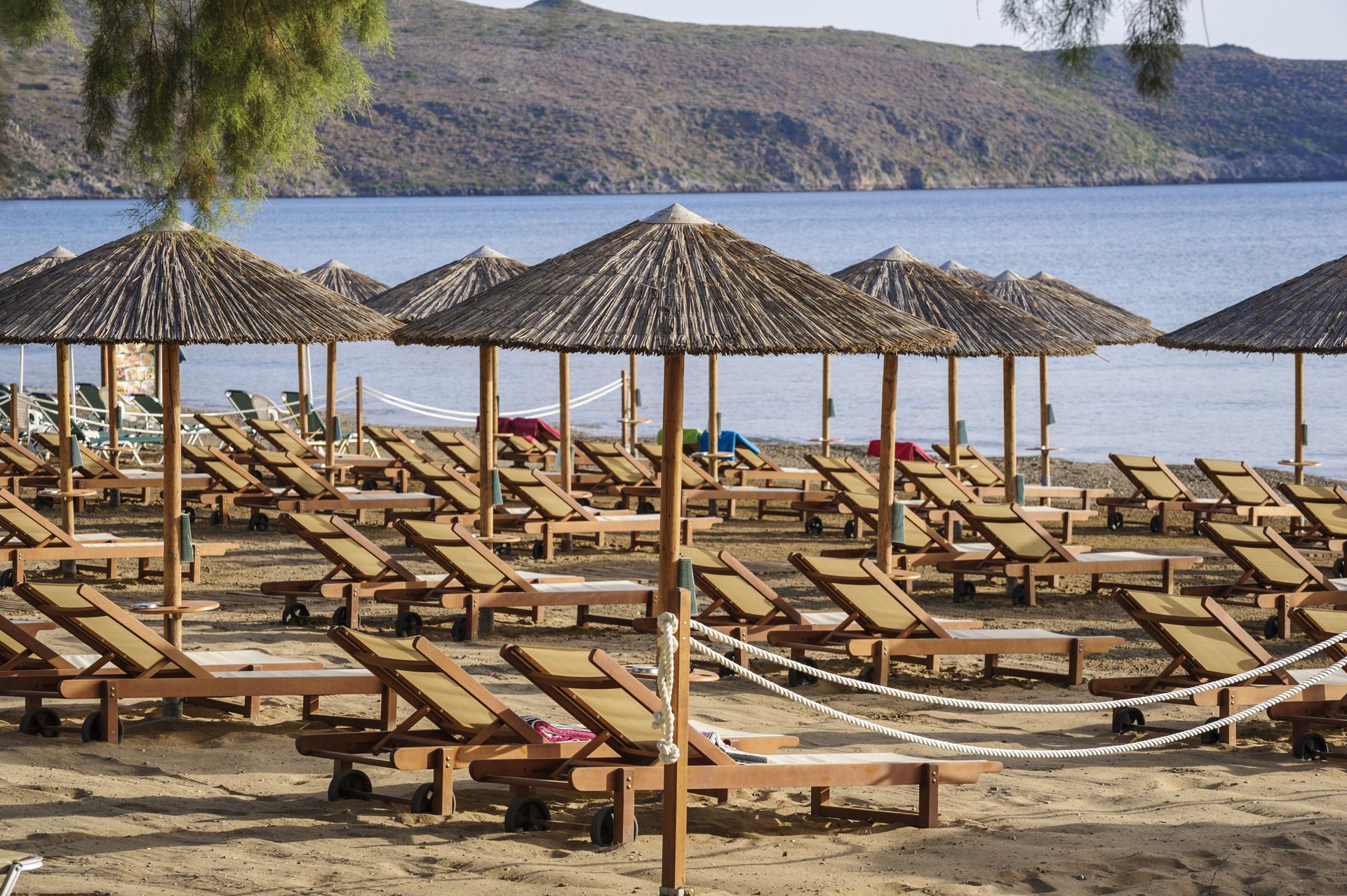 At Amalthia Beach Resort, everything falls in place to provide special moments with your loved ones that will be cherished for a lifetime. Welcome to our world and welcome to Crete!